We are community mediators.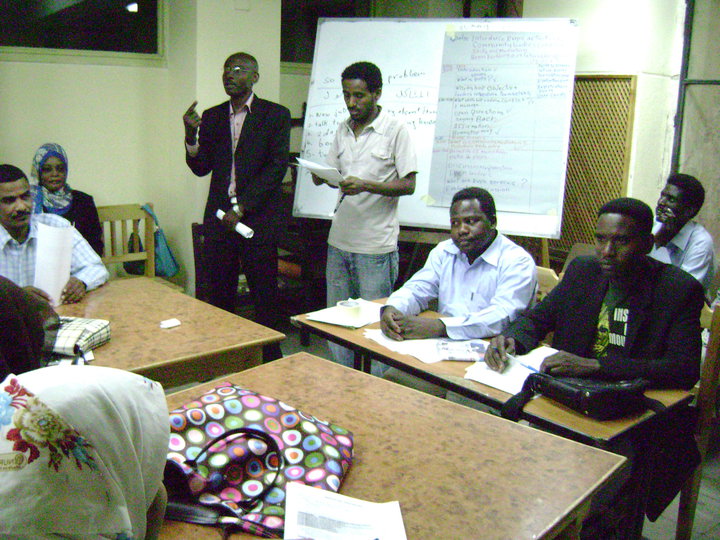 We are trainers.
We are refugees and friends.
Membership in RUPS
To be a Regular Member in good standing of this organization, a person should be living as a refugee in Cairo and
(1) Follow the rules of the organization;
(2) Attend the meetings of the general membership;
(3) Be active in the activities of the organization; and
(4) Pay the regular membership fees.
The general membership meets at least every 3 months. Usually we meet weekly, but it depends on what we're working on currently.
Supportive members: Persons other than Cairo-based refugees, who are interested in our goals and support our work or skilled in conflict resolution can participate in activities of the organization and in decision-making discussions, but have no vote. Supportive members pay the same membership fees as Regular members, and may help with trainings and mediations, once they have successfully completed the mediation training course.